We counsel victims and survivors as they process their experiences of sexual violence from the past, we advocate for them as they navigate the circumstances of the present, and we educate our communities to prevent sexual violence in the future.
Serving the eight towns of lower Fairfield County since 1979, The Rowan Center provides free, 24-hour confidential support to those who have experienced sexual violence, or know someone who has.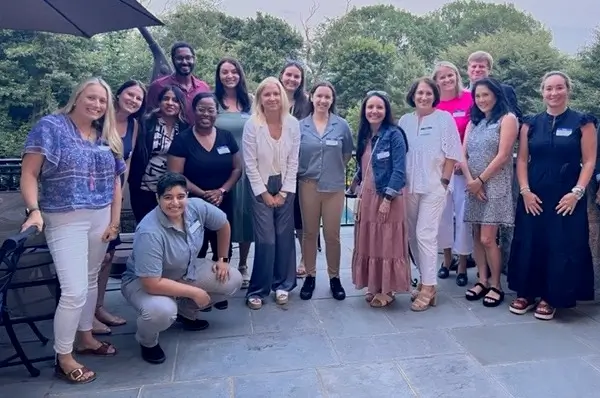 Our hotline connects victims and survivors to advocates who can accompany them to the hospital for an exam, help them file a police report, and/or attend court proceedings with them. Through our counseling program, we walk with victims and survivors as they heal—regardless of how long ago the violence occurred.
The Rowan Center also provides age and developmentally appropriate awareness and prevention education for K-12 students, colleges, corporations, law enforcement, community organizations, and more.
All of our services are available free of charge to individuals of all genders, including those who are cisgender, transgender, and non-binary, 10 and up, and are available in English and Spanish. Our counseling is available in Haitian-Creole.
The eight towns we serve and support are: Darien, Greenwich, New Canaan, Norwalk, Stamford, Weston, Westport, and Wilton.
"The Rowan Center has been a huge help to my staff of clinicians in educating them about the harsh realities of sexual assault. In addition to providing critical information to my team for our work with children and families, The Rowan Center has been able to step in and provide direct support to some of our clients. We are very fortunate to have this resource."

Dr. Chris Bogart
Executive Director, The Southfield Center for Development
"We are appreciative of the time, energy and passion The Rowan Center brings to educating our juniors about sexual violence. It is imperative to discuss the topics of boundaries, consent, and resources for help with our students so they can make the best sexual decisions both now and in the future. I am so very proud of my students and the discussions The Rowan Center fosters in class, which can truly make a positive difference within our society. We look forward to continuing our partnership with The Rowan Center; it is so important for students to put a face and a name to an organization that offers help and resources."

Kathy Steiner
Teacher, Greenwich High School